Kathorse Garden is een familale Cornish Rex cattery te Wetteren, Oost-Vlaanderen, in België.
We zijn officieel erkend door de Vlaamse Overheid, Dierenwelzijn Vlaanderen. We hebben een erkenningsnummer (HK) en hebben de opleiding Kattenfokker (Educats) voltooid met een resultaat van 97%.
Wij fokken jaarlijks twee à drie nestjes prachtige Cornish Rex kittens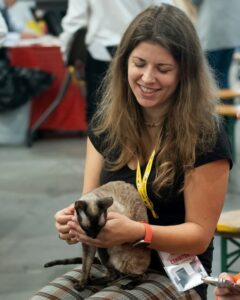 .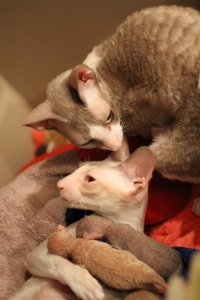 Onze kittens groeien op in de woonkamer en vinden bij voorkeur een gouden mandje bij liefhebbers.
Wij zijn lid van Felis Belgica (FIFE) en zijn af en toe aanwezig op een show, maar liefst van al genieten wij gewoon thuis van onze Rexjes.
Al onze katten worden PKD getest (echo) en jaarlijks HCM getest (echo), als kitten doen wij ook een DNA-test via Neogen (oa CEP, PRA, …)
Wie onze cattery graag een bezoekje brengt of meer vragen heeft, kan ons mailen of bellen.
Wij stellen onze godinnen met plezier aan u voor!
Veel plezier met uw bezoek aan onze site!
                                                                                                                 Kathia